In today's competitive business world, the cost for acquiring customers has gone up a significant amount. For instance, in e-commerce, one study found that the cost of acquiring a customer has increased from $9 to $29 in the last decade (a 222% increase).
To compensate, businesses are always searching for a way to cut costs without sacrificing quality. When it comes to software development, nearshore is the answer you've been looking for. In this comprehensive guide, we'll dive into how nearshoring can help you reduce software development costs, identify common high-cost factors in the process, and provide you with actionable tips to optimize your nearshoring experience.
Common high-cost software development factors
When budget costs for a software project can range from $10,000 to $100,000, it's important to understand the factors that can cause scope creep or lengthened development times.
Inefficient project management
The one thing standing between success to disaster is a proper project manager to help avoid mismanaged projects lead to delays, scope creep, and ballooning budgets. By outsourcing to a Nearshore team with strong project management skills, you'll keep your project on track and on budget. Make sure to establish clear goals, milestones, and communication channels with your nearshore partner to ensure a successful project outcome.
Lack of expertise
Trying to cut costs by hiring less senior developers can quickly increase costs as this can lead to mistakes and subpar work. Nearshore teams are made up of experienced professionals, ensuring that your project is completed efficiently and effectively. When selecting a Nearshore partner, take the time to evaluate their portfolio, expertise, and track record to ensure they have the skills and experience necessary to meet your needs.
Communication barriers
Poor communication can stall projects and result in misunderstandings. By working with a nearshore team in a similar time zone and with good English skills, you'll eliminate communication barriers and keep your project running smoothly. Regular status updates, meetings, and open lines of communication are essential to fostering a strong working relationship with your nearshore partner.
The benefits of nearshoring
When people think nearshoring, they immediately only consider the bottom line. Nearshoring offers far more advantages beyond cost savings, including:
Enhanced collaboration: Bringing in a nearshore team doesn't mean that you're stuck only ever working asynchronously. Working with a nearshore team in a similar time zone allows for real-time communication and collaboration, leading to faster decision-making and better project outcomes.
Cultural compatibility: Reduce misunderstandings between team members due to cultural differences. By choosing a nearshore partner with similar cultural values, you'll reduce the risk of misunderstandings and foster a productive working relationship.
Access to a large talent pool: It's time to widen your search radius for developers far beyond what you thought possible. Nearshoring opens up a world of skilled professionals who possess the specialized expertise your projects require.
How does nearshoring keep software development costs in check?
Want to know how nearshoring will contribute to cost savings for your organization? Here's a look at what you can expect.
Lower labor costs
With nearshoring, you gain access to skilled developers at competitive rates because of differences in the cost of living between countries. You can secure top-notch talent at a fraction of the price you'd pay for local developers without sacrificing experience.
Reduced overhead
The larger a team gets, the more layers of management are required to keep communication flowing between teams. It's time to say goodbye to the expenses associated with maintaining an in-house team. Nearshoring eliminates the need for office space, equipment, and other infrastructure costs. By outsourcing your software development, you can redirect these savings toward other strategic initiatives.
Improved efficiency
When you partner with a nearshore team, you're not just outsourcing tasks – you're gaining a partner. Working in sync with your nearshore team can streamline your development process, reducing overall project costs. Nearshore teams are experienced in agile methodologies, ensuring rapid delivery and continuous improvement throughout the project lifecycle.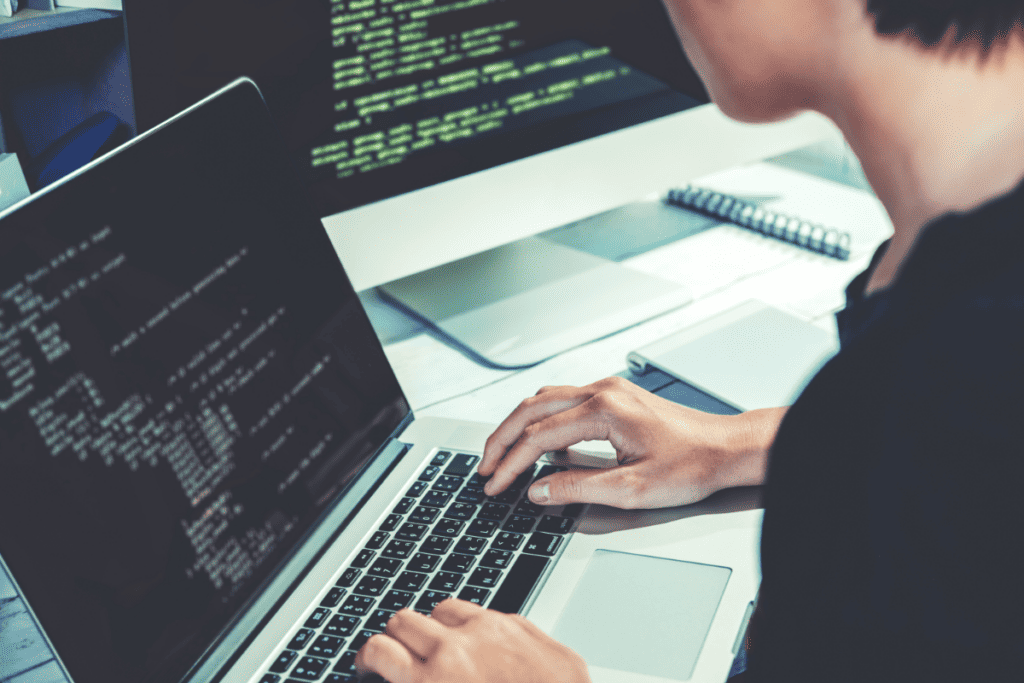 5 smart nearshoring tips
The right knowledge and strategies make all the difference in nearshoring success. These are top tips you should know.
Choose the right nearshoring partner
Finding the right nearshore partner is critical to the success of your project. When evaluating potential partners, consider factors such as their technical expertise, industry experience, communication skills, and cultural compatibility. Don't be afraid to ask for references, case studies, and client testimonials to gain a better understanding of their capabilities and track record.
Establish clear expectations and goals
Before beginning your project, ensure that both you and your nearshore partner have a clear understanding of the project goals, scope, timeline, and deliverables. This should be documented and shared widely across all members involved in the project. Establishing a shared vision and setting realistic expectations will help prevent scope creep and ensure that your project stays on track.
Maintain open lines of communication
Regular communication is vital to the success of your nearshore partnership. Don't silo your team members to different communication system. Establish a communication plan that includes frequent status updates, meetings, and check-ins. Use tools like video conferencing, messaging apps, and project management software to keep everyone in the loop and facilitate collaboration.
Foster a strong working relationship
Every team member wants to feel a part of something larger. Building a strong working relationship with your nearshore team is crucial for long-term success. Your nearshore partners are an extension of your own team. Invest time in getting to know them on a personal level. This will foster a sense of camaraderie and trust, leading to better project outcomes.
Monitor progress and provide feedback
Stay actively involved in the project by monitoring progress, reviewing deliverables, and providing feedback. Regularly assess the performance of your nearshore partner and address any concerns or areas for improvement as they arise. This will help ensure that your project stays on track and meets your quality standards.
Nearshoring provides a cost-effective and reliable solution for businesses seeking to resolve their software development challenges and realize a return on their investments. Not only are the lower costs a boon to companies of all sizes, they can allow for a larger talent pool, improved collaboration, and better team synergy.
Stay connected to the Unosquare blog for more helpful guides to modern software development, and get in touch today if you need added support for your next project from our experienced and talented development professionals.