Gain A
Competitive Edge

With Unosquare's Software Delivery Professionals
In a down economy, businesses may need to pivot on the services they offer. That can come with a unique set of challenges, and nearshoring makes it easier to adapt to the changing needs of the market.
From discovery to delivery, Unosquare has broad technical expertise and talent across the digital product journey, empowering your team to succeed.
Fill out this form to download our Guide on 5 ways to gain an advantage on your competition through outsourcing your software development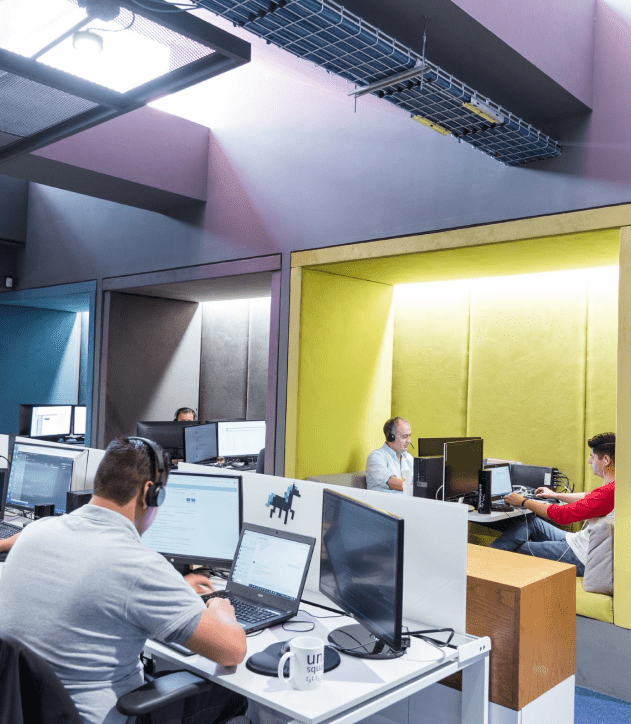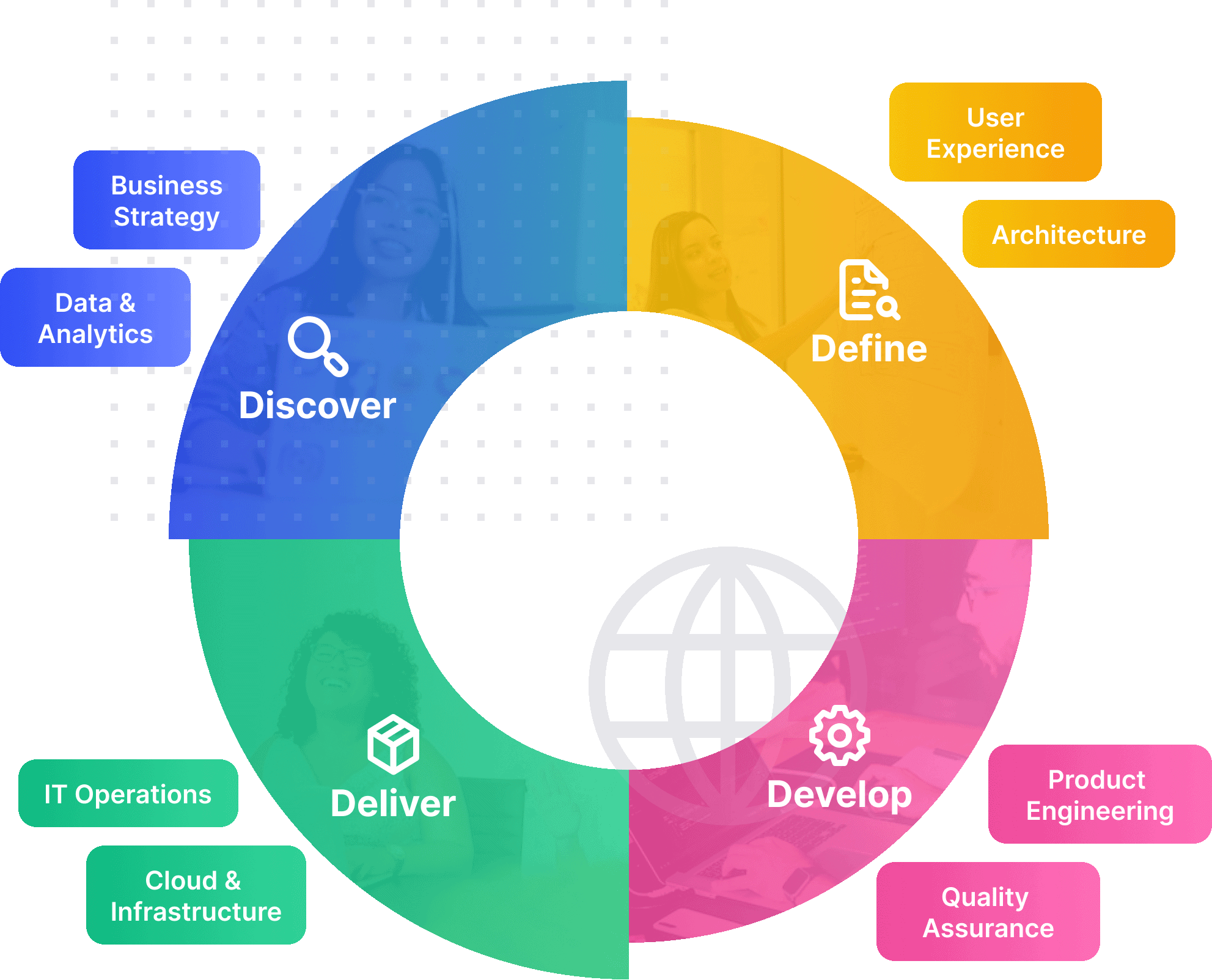 We Are 1000+ Software Delivery Professionals Enabling Digital Transformation
When it comes to delivering software, we have the technical expertise you need. Our methodology is based on years of experience in developing large-scale enterprise applications, managing complex deployments and working with our customers' teams.
We take a collaborative approach that aligns your goals with ours and helps you achieve them faster than ever before.
Set Your Team Up for Success
When you need to fill a hard-to-find technical role, require an additional team member to launch a project, or need an entirely flexible staffing strategy you can rely on Unosquare's direct access to the top-tier software development professionals.
Unosquare is a full-service, international software development agency.
We recruit, train, and professionally manage talent throughout their engagement with your team, accelerating productivity and filling gaps in your SDLC.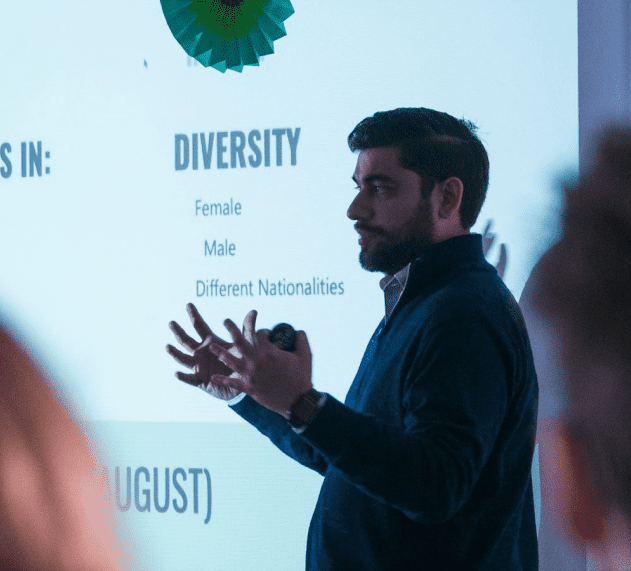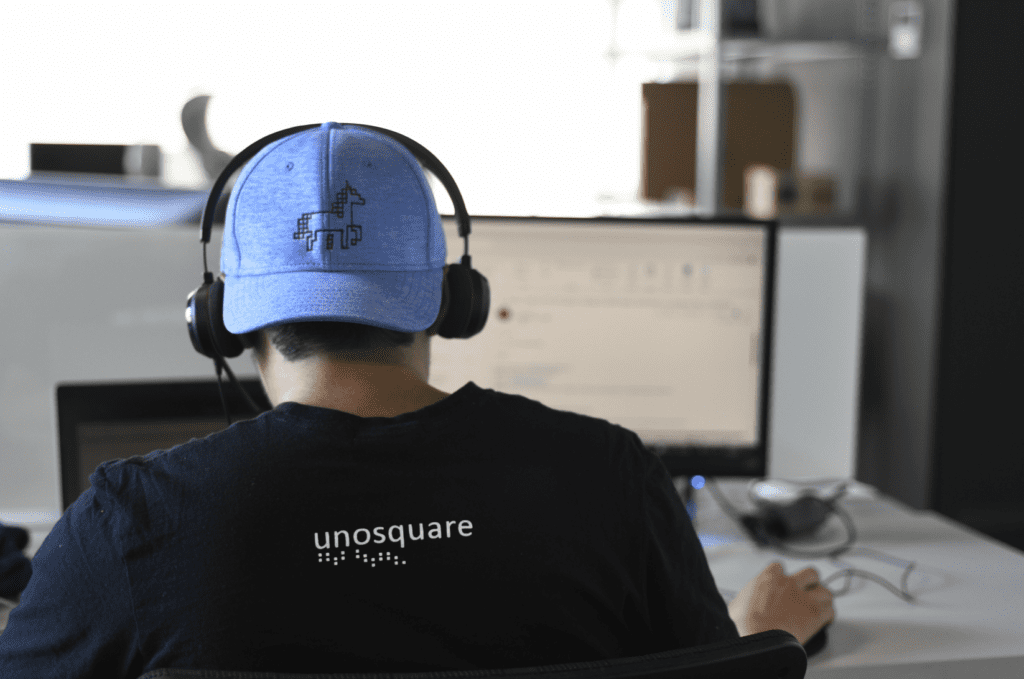 A 360 View Into Your Talent Investment
You'll have access to a client portal that provides you with clear,concise reporting on Key Performance Indicators that keep your SDLC on track, supported by our Client Success Professionals
We've delivered, time and again, for world leaders in media, banking, fin-tech and healthcare, for start-ups and Fortune 500's, and we'll do the same for you.
TRUSTED BY INDUSTRY LEADERS IN BANKING, FINANCIAL SERVICES, & SECURITY INFORMATION
For over a decade, Unosquare has been working with compliance industries and sensitive data. Our track record is impeccable. Read more about how we scale our engineering talent in Banking, Life Sciences, Security, and Insurance.