In the rapidly evolving world of financial services, technology has become a critical driver of innovation, efficiency, and customer satisfaction. At Unosquare, we provide comprehensive services that address your needs, from digital engineering outsourcing to digital product development and design.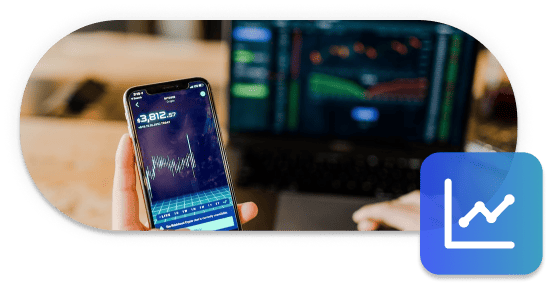 Experience Across the Financial Services Spectrum
With extensive experience working with public banking institutions, insurance companies, and payment processing companies, we understand the unique challenges and opportunities within the financial services sector as our most extensive vertical, financial services, sit at the heart of our expertise. Our deep-rooted understanding of this industry enables us to deliver high-impact solutions that address your needs.
Digital Engineering Outsourcing
Ensuring the long-term stability of your team and controlling costs, we keep innovation alive by enhancing and building features and keeping the lights on for every core system in your operation. We operate through our multiple Centers of Excellence, offering various practices, including Product Engineering, QA, Cloud and Infrastructure, and IT Operations.
Digital Product Development
Whether you have an idea and no technology team or your current team is incredibly busy, we're here to help develop your MVP to test a market idea. With our onshore high-performance teams and agile methodology, we ensure the efficient creation of your product. If the MVP shows promise, we transition to our Nearshore team to ensure stable, long-term costs.
With over 30 years of UX experience, we specialize in new product design for Financial Services. If you have an idea but need a User Experience team, we can create a prototype for you through a workshop. Our 21-day UX prototype strategy makes your application's basic views and dummy functionality, which our high-performance teams can further develop.
Designed for Financial Services
We have meticulously developed playbooks to guide our interactions with the financial services industry. These playbooks encapsulate best practices, strategic insights, and proven methodologies, ensuring we always deliver consistent, top-quality service. Our approach is flexible, scalable, and designed to evolve with your business and the industry at large.
In a sector where data security and privacy are paramount, we understand the importance of compliance. Unosquare is SOC2 compliant, demonstrating our commitment to maintaining the highest data security and protection standards. You can trust us to handle your sensitive information with the utmost care and professionalism.
Trusted by Leading Financial Institutions
Our expertise in financial services technology is trusted by leading institutions, including Axos, Green Dot Bank, and Allstate. These organizations count on us for our ability to deliver technology solutions that drive efficiency, enhance customer experiences, and catalyze growth.
Your Success is Our Success
At Unosquare, your success is our success. Whether you want to optimize your operations, innovate your services, or enhance your customer experiences, we're ready to support you. We don't just provide technology solutions; we partner with you to ensure your technology strategy aligns with your business objectives and propels you toward your goals.
Ready to dive in?
Start with Unosquare today.
Unosquare is a full-service, international software development agency. Through our centers of excellence we recruit, train and professionally manage talent to ensure expertise from discovery to delivery.